Welcome to TeaRetailer.com, an Adagio Teas blog dedicated to chronicling the development of our first Tea Retail Store. Rather than approach this project in the typical secretive corporate fashion, the team at Adagio has made the decision to embrace the input and participation of our customers and business partners. In doing so, we hope to better align ourselves with the needs and desires of the market, and also provide valuable insights and strategies to the retailers that carry our products. Over the coming weeks and months we will publish the details of our retail strategy, the process of opening the pilot store, and the results and lessons learned along the way.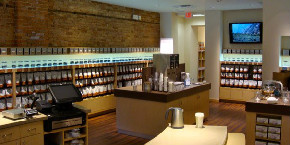 Naperville, IL
Adagio's first brick-and-mortar tea retail store is located at 27 W. Jefferson in downtown Naperville, IL
learn more >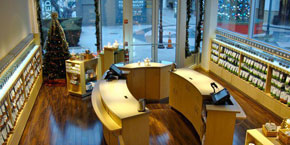 Old Orchard Mall, IL
Our second Tea Experience Retail Store has opened in a corner location at Old Orchard Mall in Skokie, Illinois.
learn more >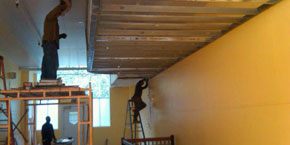 Chicago, IL
Adagio's third Tea Experience Retail Store at 617 North State Street in Chicago, Illinois.
learn more >