Introduction to TeaRetailer.com
Michael Cramer - Nov 30th 2009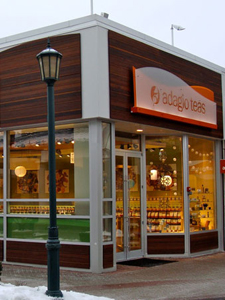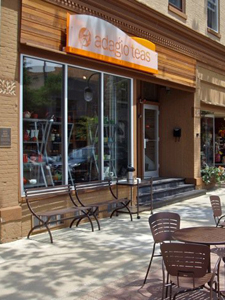 Welcome!
In these pages you will find our theories, progress and experience of transferring the retail experience we've amassed online to the world of bricks-and-mortar. Rather than approach this project in the typical secretive corporate fashion, we've made the decision to embrace the input and participation of our customers and business partners. In doing so we hope to better align ourselves with the needs and desires of the market, and also provide valuable insights and strategies to the retailers that carry our products.
Our plans to open physical stores returns us to the idea that began the company. That idea was judged premature twelve years ago, as gourmet teas were still a novelty that appealed to a tiny sliver of the public. Large coastal cities with sizable immigrant populations, like New York and San Francisco, had stand-alone tea shops, but the rest of the country seemed inhospitable to the concept. What the rest of the country had were tearooms, foodservice venues where tea figured prominently but accounted for a small percentage of sales. With little interest in being restauranteurs, we opted instead for the simple model and far reach of internet sales.
The Adagio Teas website went live in June of 1999, found an eager audience, and continues to grow and improve. Since that time we've added staff, leased warehouses, and opened offices in Europe and China. The market for gourmet tea was also being transformed. Good teas were now offered in fine hotels, restaurants and shops, presenting an opportunity to reach large audiences outside the online channel. These days, our teas are sold on many store shelves, but these represent a small part of our assortment, and as the latter continues to increase, the disparity between what is and could be had grown more and more apparent.
The solution was a physical store offering a wide selection of teas we offer online, but with the added benefit of offering customer the ability to touch, smell and taste products before purchase. In other words, back to the original concept. Luckily, the marketplace had changed in our favor, with gourmet teas growing in popularity and health benefit esteem. The timing seemed right to test how successful we may be in bringing the accessibility and enchantment of gourmet tea we've created online to a wider audience via a chain of physical stores. This will be the story profiled in these page. We welcome your attention and, more importantly, participation.
Let the journey begin.
Adagio Teas
Twitter: @AdagioRetail