Recap of Tea in 2010
Charles Cain - Jan 29th 2011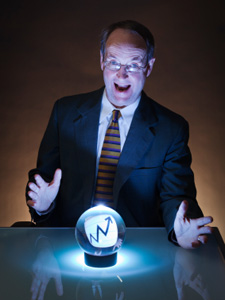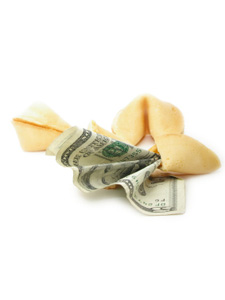 I started 2010 with a series of 10 predictions about how the tea industry would change in the coming year. Before throwing darts at 2011, allow me to take a few minutes to check my batting average on 2010.
1. Same store sales will stabilize and rebound strongly by the end of the year. I'll give myself a 50% on this. While I have heard a few reports of lagging sales in 2010, there are usually reasons for this other than the general economy or interest in tea. Most tea shops appear to have had a pretty good year. Unfortunately, only a few have reported "strongly rebounding sales".
2. Many tea businesses will close. Many is a scary word, and it's hard to say yet how accurate this was on a national scale, but there has definitely been some contraction. A number of smaller retailers around the country have closed up shop. Chains have also suffered. Lupicia, the Japanese chain, closed several stores in California. Village tea closed their pilot shop in Dallas, Tealuxe closed a store, and Amanzi tea closed at least one store that I'm aware of and pulled back on aggressive expansion plans.
The most notable recent example is the international tea superpower TeaGschwendner pulling back from their US Franchising plans and closing stores. While they've only publicly announced closing one store, I've heard from several of their wholesale customers looking for a new supplier, AND employees looking for jobs. While TeaGschwendner may have been slowed some by an unwillingness to adjust their brand to the US market, the larger failure appears to be one of timing. Launching a new franchise operation in an economic climate characterized by a drought of small business lending is nearly impossible.
3. Some well known mass-market brands will disappear. I was specifically referring to disappearing from grocery store shelves, not disappearing as companies entirely. My information here is anecdotal, but I've definitely seen some turnover in my area. I'm hesitant to name names because I can't be sure that the change in local grocers reflects larger truths, but it's clear that there is turnover in the market. There were no fewer than 50 tea companies at the recent Fancy Food show in San Francisco. A lot of new players.
4. New tea entrepreneurs will find securing funding difficult. This has absolutely been true and unfortunately remains so. I must admit it feels good to be with a tea company that is already profitable and has a proven brand and product collection.
5. Chains will expand. The expansion hasn't been quite as fast as I expected in the US, though the growth is there. Canada, on the other hand, has been quite a hot-bed. Teaopia now has 34 locations with more on the way. David's Tea now has 40 locations, all opened in the last three years! Adagio has some catching up to do! :)
6. Wholesalers will close or consolidate. This has been true. I already mentioned TeaGschwendner closing down their wholesale operation. The largest story here is SpecialTeas closing down wholesale and finally admitting that they are, and have been for the better part of a decade, owned by Teavana. SpecialTeas announced last fall that they were closing after the holidays.
7. Consumers will demand better information on the contents of their tea. This remains true, and the retailers are slowly improving the information on the packages.
8. Demand for quality standards will continue to grow. This is true, but we haven't yet reached that "hockey-stick" point in the graph where things start to move fast and the public starts to reject lower quality products.
9. Rampant quality uncertainty will continue. True and continuing. There is little relationship between price and quality in most teas. You're often paying more for supply chain inefficiency (too many brokers and wholesalers in the process) than for quality tea. Here's the best test if you're curious: Rooibos. Whereas every day's plucking of tea is a completely different crop, Rooibos is a true commodity. Do a quick price check on what your favorite vendors are charging for Rooibos and you'll have a pretty good sense for whether you're getting a good deal. Adagio sells 100% USDA Organic Rooibos and Organic Rooibos blends for $5 for 3 ounces ($1.67 per ounce). One of the other "big" tea retailers in the US charges between $3 and $4 an ounce for Rooibos. If you see high prices for Rooibos, you're either looking at a company that doesn't buy direct or a company that is charging CRAZY margins!
10. The hot tea category in 2010 will be... Oolongs. Oolongs are popular, but if I'm to be honest I haven't seen a huge increase in mindshare for my current favorite category of tea.
In total I'd give myself a 6 or 7 out of 10. The future for tea in the US remains bright. There is a lot of opportunity but also a lot of entrepreneurs chasing a premium loose tea market market that is still small, but growing fast!
Adagio Teas
Twitter: @AdagioRetail