Adagio store sales results
Charles Cain - Feb 15th 2011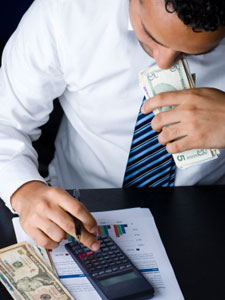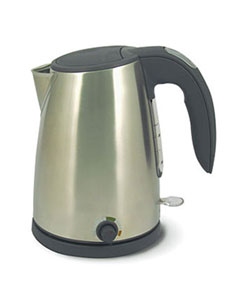 Everyone loves statistics! Well, maybe not, but stats and numbers are to an entrepreneur what a new GPS is to a lost driver. The numbers tell you where you are, where you're going, and whether or not you can get there before running out of gas!
Adagio's first retail store opened on October 3rd of last year, and the second opened on November 30th. Combined, we have have more than 200 days of sales data to work with, so the picture is really starting to come into focus. I must admit, I could write a dozen articles on the numbers and what they tell me, but I'll abbreviate things down to a few statistics and/or results that I find particularly informative or interesting.
4,001 people have signed up for our Customer Rewards program and joined our mailing list. 66.8% of sales have been to members of our Customer Rewards program. This database offers TREMENDOUS marketing opportunities... especially as we track what types of teas and other products these individual customers prefer and begin targeting our marketing messages accordingly.
31% of sales were teaware (pots, cups and other accessories). Teaware tends to be lower margin items, so a low percentage is good. At the same time, teaware tends to be higher priced items, so a higher percentage typically indicates strong overall sales. The best selling teaware item was Adagio's ingenuiTEA, followed by the utiliTEA kettle. The utiliTEA kettle sold so much better than expected in-store and through our retail partners that we sold out entirely and are waiting on re-supply from China.
52% of teaware sales were of Adagio products, with the balance coming from a collection of third party providers. These vendors give us the opportunity to test small quantities of a wide range of teaware and accessories to determine the items of greatest interest to our customers. As we find best-sellers, we can begin sourcing directly. As it turned out, even though Adagio product only accounted for 30 of 160 teaware SKUs in the stores, 9 of the 10 best-selling items were Adagio branded. We've clearly done a good job developing our core collection.
6.1% of sales were Teabar sales, including brewed tea2go, tea cookies and tea oil. These are high margin, low dollar value sales. With no seating, teabar sales will never be too large a percentage. In addition, allowing customers to try fresh-brewed samples of any tea in the building depresses teabar sales while increasing sales of bulk tea. We view the teabar as more of a marketing tool than a revenue generator.
62% of sales were packaged tea. 38% of that is 1.5oz to 5oz pouches of loose tea. 34% of that is 0.4oz to 1oz samples of loose tea. 27% of that is pouches of pyramid tea bags. Roughly 25% of those bagged tea purchases have been high quality classic, unflavored teas. We sell the same exact tea loose or in tea bags, so it's been interesting to see how many people are willing to pay a significant premium (often 250% more per cup) for the convenience of a bag.
The best selling loose tea was Golden Monkey, followed by the Black Dragon Pearls. The best selling sample was Black Dragon Pearls, followed by Golden Monkey (big surprise there). The best selling bagged tea was Spiced Apple Chai, followed by Jasmine Phoenix Pearls.
As the numbers come in, I look forward to working more closely with Adagio's wholesale department in supporting the hundreds of retailers across the country that carry our products. The lessons we learned in our own stores should provide valuable insights to our partners as well.
Adagio Teas
Twitter: @AdagioRetail