An industry like no other
Charles Cain - Feb 19th 2011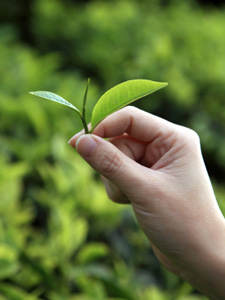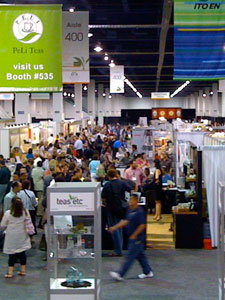 The tea industry really is an amazing entity. With few exceptions, the people it attracts are open, friendly, generous and unassuming. On both a personal and professional level I have really enjoyed the opportunity to know and learn from such a diverse group of companies and people.
This past week, a handful of industry insiders gathered for Coffee Fest Chicago. (Many coffee shops are beginning to carry higher quality teas.) We had the privilege of hosting several of them at Adagio's Naperville store and then sharing dinner this past Thursday. Owners and/or senior management of Adagio Teas, Dethlefsen & Balk, The Tea House, International Tea Importers, Rishi Teas, TeaSource, World Tea Expo and World Tea News gathered and shared stories, strategies and ideas for growing the industry.
I've worked in industries ranging from technology to manufacturing and marketing to public education. No where else have I consistently heard would-be competitors sharing best practices and insights so freely. Read Industry Roundtable: Tea in the US for a few snapshots of what was discussed.
If you're part of the industry or considering diving in, I would strongly encourage you to attend this year's World Tea Expo. While the information available is invaluable, it is the relationships that make this event such a pleasure.
At the end of the day, the specialty tea industry is still comprised of a rather small group of dedicated entrepreneurs. We're a long way from market saturation, and we all benefit from the efforts of other company to grow our industry.
Adagio Teas
Twitter: @AdagioRetail