Profitability strategies Part 2: Pricing
Charles Cain - Mar 13th 2011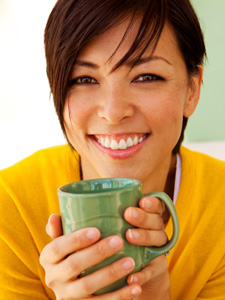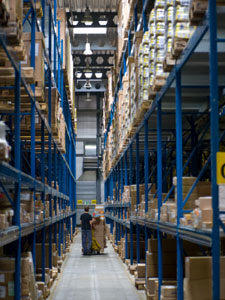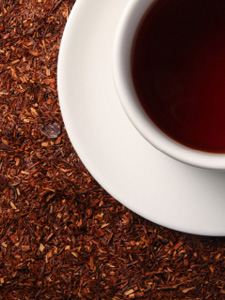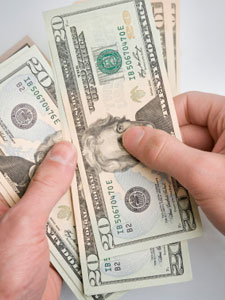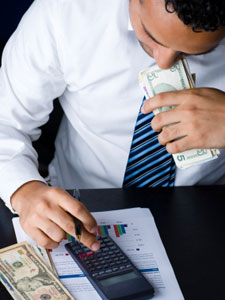 Profits, at their most basic level, are a sign that we are successfully serving our customers. The goal is to create and mix of product and experience that is so engaging, so compelling, and so valuable to the customer that they will not only pay for it, but also LOVE Adagio for selling it to them. That's going to require a ton of hard work and a string of near-perfect strategic decisions.
In Measuring profitability in a tea store, I described the financial metrics that we are pursuing to reach profitability and allow us to keep delivering unparalleled customer experiences. I don't know the exact recipe for developing our cult following yet, but I do know some of the ingredients that will help us make incremental improvements to our profitability.
Over the coming weeks and months my focus will be on:
1. Package size
2. Pricing
3. Sales strategies
4. Merchandising display strategies
5. In-store marketing and signage
For this second installment I'll analyze Adagio's pricing strategy and how it impacts our profitability.
Adagio's pricing was created to compete with online discounters and stake out a position of competitive advantage thanks to the company's extreme efficiency. By operating exclusively as a "virtual company" with a very small staff and no fancy offices or storefronts, Adagio has been able to keep prices very low. The company's profitability has increased over the years in spite of relatively stable prices because our growing volume has allowed us purchase all of our tea and teaware direct from source. High volumes have also made it possible for us to make significant investments in automated packaging machinery (we've actually built a nice side-business doing private label packaging for some very prominent US tea brands).
While Adagio's efficiency makes competitive pricing possible, that strategy doesn't translate terribly well to physical retail stores with high rents, quarter million dollar build-outs, and high labor costs. Because our website is so well known, it would be a real customer perception risk to charge more in-store than we do online. Put simply, if it were not for Adagio's huge online customer base, we would undoubtedly be charging more in-store. Possibly a lot more.
It's hard to do value comparisons (value = price x quality) between the teas carried by different tea retailers, because tea is not a commodity item. Each day's plucking from each garden is a different lot with different quality and different cost. One accurate way to compare value between companies is by comparing Rooibos. Rooibos IS a commodity product. There are only a few basic grades, and more than half of the world's supply comes from one company. There is VERY little (if any) difference between the flavored Rooibos carried by the leading retailers.
Here is the range in Rooibos pricing from the five most prominent brick-and-mortar tea retailers in the greater Chicago area. (In alphabetical order. Prices taken from company websites on 3/12/2011 and based on package sizes between 2 and 4.5 ounces)
    - Adagio: $1.67 per ounce
    - Argo: $2.65 to $2.96 per ounce
    - TeaGschwendner: $2.25 to $2.54 per ounce
    - Teavana: $2.25 to $3.90 per ounce
    - Todd & Holland: $4.75 per ounce
Flavored black teas do vary in quality depending on the vendor, but the same story shows there:
    - Adagio: $1.67 per ounce
    - Argo: $2.49 to $2.72 per ounce
    - TeaGschwendner: $2.45 to $3.00 per ounce
    - Teavana: $1.90 to 4.90 per ounce
    - Todd & Holland: $5.75 to $7.50 per ounce
I'll be honest - it's great to be less expensive than the competition, but it's really painful to be, on average, 50% less expensive than my competition. From what I can tell from the websites, we're even the only company to only use Organic Rooibos in our blends! That's just leaving a WHOLE LOT of money on the table.
Because of Adagio's efficiency at the corporate level (streamlined supply chain, automated packaging and low administrative overhead), our margins on the product are fine. That said, the low average price point absolutely does depress our sales. There's only so much tea a person can drink. The customer is unlikely to just buy twice as much tea if the price is cut in half. You can believe I tried very hard to convince Adagio to raise our tea pricing before I opened the first store.
My hope and solace is that Adagio's pricing may, in the long run, help us build a loyal customer base. It's always possible to overcome low average sales with high volume. It is interesting that the least expensive retailers are usually not those with the best prices, but our goal will be to offer the best experience AND the best pricing. It's an expensive path, but one that has the potential to serve us well in the long run.
Advice for other retailers
My advice to anyone else going into tea retail is to make absolutely sure your quality is equal to or better than your competition (online and local stores), but don't worry as much about competing on price. People expect to pay a bit of a premium to shop at a boutique retailer. You don't want to be overpriced, but there's not much point is being under-priced... unless there is a competitor in your area with unusually low prices.
In order to make the core business model work you REALLY need to have gross margins of 60% or better just to break even in a physical retail store. Most teaware wholesalers set their pricing and MSRP under the assumption of 50% margins (NOT including shipping costs). You MUST negotiate for better margins on teaware, but even if you get a good deal it's unlikely you'll end up with landed gross margins of 60%. You will need to have higher margins on tea to balance things out. In talking to tea retailers across the country, I've regularly seen shops set margins on loose tea between 50% and 90% (not including shipping and packaging).
The simple truth is that most tea drinkers buy bagged teas in grocery stores, and grocery store tea is often a good bit MORE expensive than even premium loose leaf teas. Here's a sampling of per-teabag pricing from a few leading grocery retailers:
    - Celestial Seasonings: $0.15
    - Mighty Leaf: $0.66
    - Numi: $0.39
    - Republic of Tea: $0.28
In comparison, an ounce of loose Rooibos is good for 10 cups. Adagio's pricing at $1.67 per ounce comes to $0.17 per cup. Our Chicago-area competition's average price per cup for loose Rooibos is $0.33 per cup - still very competitive with grocery store teabags.
I feel a bit self-conscious writing about margins because it's so common these days for people to see profit as a dirty word and assume that businesses people are only trying to take advantage of the customer. At the end of the day, most tea retailers that are only getting 60% margin on loose teas aren't able to pay themselves and are forced to survive on savings or income for another source.
The experience of going into a tea shop costs money. Customers should demand an EXCELLENT experience, AND be willing to pay for it. Tea is still a lot less expensive than most other gourmet, premium products.
In Part 3 I'll cover our efforts to adjust Adagio's sales and customer service strategies.
Adagio Teas
Twitter: @AdagioRetail