The real estate minefield
Charles Cain - Apr 8th 2011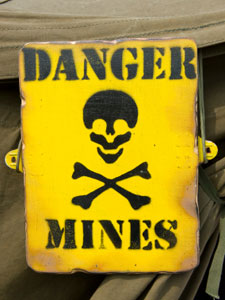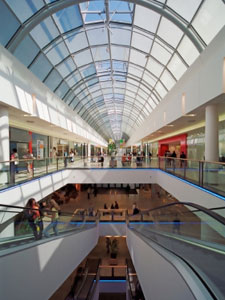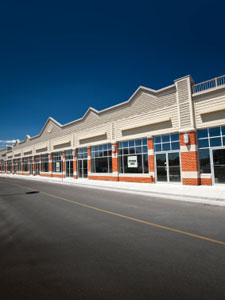 The commercial retail real estate market is splitting. The best locations are thriving while many others are seeing rising vacancies and shrinking rents. The process of selecting retail sites has become more complex than ever in a market characterized by churn and uncertainty.
Yesterday the Wall Street Journal ran an article with the headline, "Malls Face Surge in Vacancies." In this piece the authors quoted the following statistics:
In 2005 mall vacancies in the top 80 US markets hit a low of 5.1% and strip centers were at 6.7%.
In the first quarter of 2011, vacancies hit an 11 year high of 9.1% in malls. Strip centers are expected to top 11% vacancies this year.
At the same time, vacancies in prime mall properties actually FELL last year to 7%, and rental rates have been rising.
In my personal site selection searches in the Chicago area I can say that most retail areas are suffering, but the best locations are coming back strong. While rents have fallen from their 2008 highs, they've not fallen back past what we saw in 2006 and 2007 in the best locations. In many cases, prime retail space is snatched up before it ever becomes vacant.
In 1960 there were four square feet of retail space for every American. This past December the WSJ ran an article entitled, "U.S. has 40 square feet of retail space for every person in America". For many years, retail space was growing five to six times faster than retail sales. Most of this space came in the form of discount superstores and suburban strip malls. Today we're seeing a return to sanity after decades of over-expansion.
The morale of the story for us is that we need to choose only prime locations with good underlying fundamentals. We cannot follow other retailers into secondary locations OR be deterred by nearby vacancies that are the result of overpriced deals and retailer over-expansion during the boom years. Some areas have high vacancies because they never should have been built. Others have high vacancies because the tenants never should have been given the loans to expand. What I see walking down the street actually tells me very little.
I'm about to sign a lease - maybe later today even - on a property that looks great on paper but a little scary in person. There are several prime retail spaces nearby that have been vacant for going on two years now. The appearance is deceiving. The truth is that the vacant spaces are owned by landlords who bought or refinanced at the height of the market. The paper value of their property is based on current rental rates, and so accepting the going rate could put them in default on their loans and trigger a bankruptcy. By holding onto empty space they have a chance of waiting out the market and recouping some portion of their investment.
There are also a few tenants that seem very out of place for a high end retail area. Some own buildings that have skyrocketed in value, and others have long term deals that were signed before the last real estate boom. Again, appearances are deceiving.
Today's retail real estate market is a minefield. There are far more bad locations than good and there are no easy rules of thumb for telling the difference.
Adagio Teas
Twitter: @AdagioRetail