Tea Business 101 at the World Tea Expo
Charles Cain - May 2nd 2011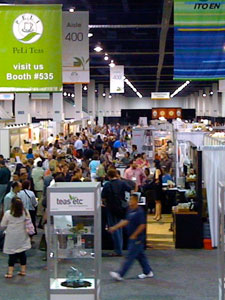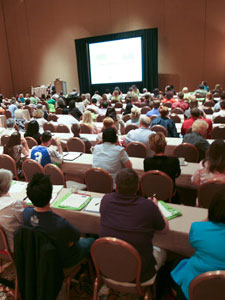 The world's largest educational conference on tea will be held this year from June 22nd to 26th at the World Tea Expo in Las Vegas, Nevada. Programs range from the New Business Boot Camp for entrepreneurs planning a new tea business to the Executive & Technical Series for industry insiders.
I just completed my presentations for the New Business Boot Camp and Core Conference series. This will be the fourth year I'm presenting at the Expo and I'm definitely looking forward to what should be a record turn-out of exhibitors and attendees from around the world.
For the New Business Bootcamp I've prepared a presentation entitled "Tea Business 101: Getting Started". The most successful tea entrepreneurs leverage a comprehensive understanding of the industry to capitalize on the opportunities present in wholesale, retail, food-service and E-commerce. This session will focus on Best Practices and common pitfalls in each of these market segments.
For the Core Conference program I've prepared "Tea Business 201: In pursuit of profits". In this presentation I'm focusing on those who have already worked had to make their tea vision a reality, and are now looking to increase profitability. This session will focus on Best Practices learned from working with industry-leading tea companies and hundreds of independent tea entrepreneurs. We'll explore proven strategies, market trends, and opportunities for diversification. The tea industry CAN be profitable if you understand the competitive landscape and how to take advantage of the opportunities while avoiding mirages and financial quicksand.
For anyone in the tea industry or considering joining, I would highly recommend making a trip to the Expo this year. The opportunities for learning and networking at a live event surrounded by the best and the brightest in our industry are just unparallelled.
Adagio Teas
Twitter: @AdagioRetail