Teavana files for $100 million IPO
Charles Cain - May 3rd 2011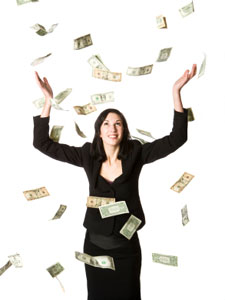 In case there was any question as to whether or not Teavana is really successful or only well-funded, their
$100 million IPO filing
proves beyond shadow of doubt that there is money to be made in Specialty Tea Retail.
It feels a little odd to get such a clear look into the books of a competitor, but going public requires disclosure and we would be foolish not to learn what we can from an industry leader. Here are a few key nuggets of information gleaned from the document:
General Information
146 company-owned stores in 34 states and 15 franchised stores primarily in Mexico
Plans to open approximately 50 stores in fiscal 2011 and 60 stores in fiscal 2012 (38 opened during 2010)
Average store rent is $76,000 annually, or roughly $83 per square foot (915sf average store)
Average of 11.8 employees per retail store (appears to include district management but not corporate support staff)
Sales Information
Sales of $124.7 million in fiscal 2010
All Teavana stores were profitable in fiscal 2010 and new stores have historically averaged a payback period of less than one and a half years
Average store sold $826,000 in 2010
$36 average transaction
Gross margins of 63%
Operating margin of 18.8% ($162,000 per store)
Tea accounted for 56% of sales, 40% is teaware and 4% is beverage sales
Internet business generated approx. $8.7 million in 2010
Net income of $12 million (profit before interest, taxes, depreciation and amortization)
New Store Model
New store model anticipates a target store size of 900 to 1,000 square feet that achieves annual sales of $600,000 to $700,000 in the first year of operation
Assumes an average new store investment of approximately $200,000 to $250,000, which is below the historical average
Target an average payback period of approximately 18 months on new store investments
At the end of the day this is VERY good news for everyone in the tea industry. While Teavana does a lot of things right, is a formidable competitor, and has a significant lead, they are not and cannot be all things to all people. There is plenty of room for additional players in this field. Most importantly, they've demonstrated that real money can be made if you run a solid business. My hope is that the evidence of Teavana's success may help smaller companies and entrepreneurs who have the vision but lack the capital to convince those with money and business experience to get into the game.
Specialty tea just got a little more interesting.
Adagio Teas
Twitter: @AdagioRetail