Learn to cup like a pro
Charles Cain - Jun 9th 2011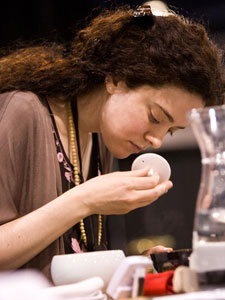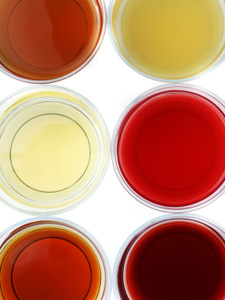 Frequent tasting is the single best thing you can do to take your tea knowledge to the next level. No amount of reading, lectures, or even tea plantation tours can possibly replace the powerful depth and quiet focus of a refined palate. After all, your appreciation for tea and the success of your business depend on a connected, real relationship with the tea.
I'd like to invite you to join Suzette Hammond, Adagio's Tea Expert and Trainer in an interactive, hands-on course at this year's World Tea Expo. In this session you'll learn how to develop a cupping repertoire and protocol that works for you - not against you. Participants will also learn vocabulary-building by working with actual examples of important tasting terms. This session is ideal for intermediate cuppers - especially those in a position to train these skills to others.
Basically, this is a workshop geared toward people who know a bit about cupping, but are looking to polish their skills. Suzette will cover proper equipment, common practices in origin countries, and the practices of professional buyers. Once you've mastered setup and approach, it's onto the sensory side with three, focused skill-building exercises:
Vocabulary (how to describe what you're sensing),
Evaluation (examining everything from the dry leaf to the color of the cup)
"Taste of Terrior" (in which different teas from the same origin are compared and contrasted)
More information and registration
------------------------------
About the Trainer
Suzette Hammond leads Training and Education Development for Adagio Teas, creating a living, professional-level curriculum for retail staff, as well as Adagio's devoted online tea community. Founded as an online tea company over a decade ago, Adagio began opening its first retail shops in Chicago last October. Prior to joining Adagio in the fall, Suzette was with Peet's Coffee and Tea for seven years as a Trainer. She has extensive teaching experience in the tea industry, working in unique markets such as Portland, Boston, San Francisco Bay Area and Chicago. Suzette is a Board Member and certified Instructor for the Specialty Tea Institute. She has also worked with the North American Tea Championship since its inception as a Cupping Coordinator and a Judge, is an active participant with the Northwest Tea Festival and studies Japanese tea ceremony through the Urasenke Foundation.
Adagio Teas
Twitter: @AdagioRetail