Third Store: First Thoughts
Chris Bourgea - Dec 15th 2011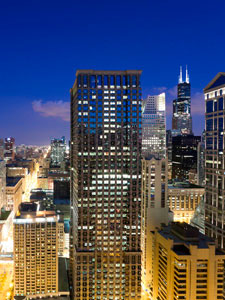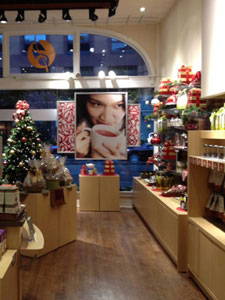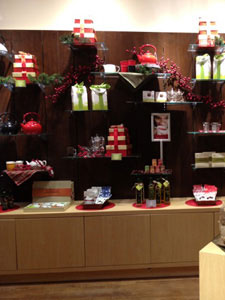 It's been just under a month since we opened our third retail store in downtown Chicago on State and Ohio. We unfortunately missed the black Friday sales, seeing as we opened about 2:30 that day. The good news is that we're getting lots of positive feedback and positive results to some of the changes we've made.
Foot traffic has been a bit surprising. We expected to see more commuters in the morning passing by our store, since the train/red line is only a block from us we hoped to break into that market. We've been open long hours for the holiday season and to watch foot traffic, but its looking like we'll be opening a couple hours later at the start of the new year. We're currently open at 7:30. The other surprise is how many tourists we've had come into our shop. We expected to have them, but thought we'd have more locals than tourists at first. Especially since we've had a coming soon sign in the window for about half a century. Though we didn't get the response like Apple does when launching a new product, we did have a few already Adagio fans come in to say hi.
There are a couple major differences between locals and tourists. The good part about locals is that they can come more often and become "regulars". They can also fall in love with the leaf and tell everyone they know in the city about us. The good part about tourists is that they tend to have more of an open wallet. All of our large sales have been to people who live in other large metropolitan areas. Seeing that Adagio has other outlets than retail I see this as only a positive. If these tourists love what they buy, their next purchase may not come directly from our store, and that's okay. Seeing that we're in many groceries, cafes, restaurants, and also available online, if the tourists becomes a "regular" to Adagio, then we're moving in the right direction.
Sales for the new store have been decent. This is somewhat expected as when you open a new store people want to come check you out and since it's the holiday season that usually means increased sales for retail. The real test will be to see if we can maintain our sales though Q1 2012. Our conversion rate in the stores tends to stay between 20-25% in all of our stores. This means that if we want more $$$ we need to increase the average ticket and increase foot traffic. The route we're going to be taking the next couple months with our new store is making a giant push toward brand awareness to increase foot traffic. We want Chicago to know the name Adagio Teas and that we're here. Though brand awareness is something that you always want to be working on, when you first open a store it's critical that its done, and done right.
The employees that we hired for our new store are fantastic. The nice part about selling a specialty product is that you get applicants who are extremely passionate about what you're selling/doing. In this case its tea, tea ware, tea culture, etc. Also, since this store is in downtown Chicago the number of people who applied was through the roof. Only the top 1% of applicants were selected to join the team. Considering a tea consultant spends a majority of their day talking about tea, cupping with customers, playing with the leaves, and consuming unusual amounts of tea, hiring people who are passionate and in love with the leaf is usually a good way to start.
Let's hope the passion becomes contagious throughout Chicago.
Adagio Teas
Twitter: @AdagioRetail