Customer Service
Chris Bourgea - Mar 23rd 2012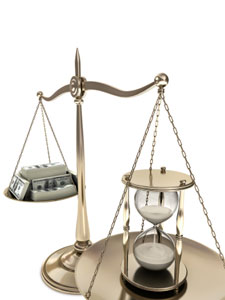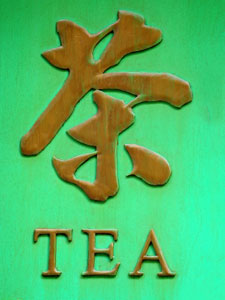 Great companies live and breathe great customer service. It's often noted that it's much easier to keep an existing customer than gain a new one, and it's amazing how many companies wing it and hope for the best. It's especially never a good idea if your small business is struggling to survive, and it may make the difference between red and black. But how is great customer service created and how do you make sure the customer returns? Breaking it down between in-store and out of store, I'll explain how adagio attempts great customer service in our brick and mortar locations.
In-Store It's no secret that the more you put in the more you get out, and that makes all the difference when training your employees. At adagio, we have a two-week training course designed to help tea consultants be great at their jobs. This covers everything necessary to be successful in one of our stores. Our tea consultants are trained to stay present and engaged at all times, allowing them to quickly answer any question a customer may ask. Six keys that we focus on for great customer engagement include warmth, passion, knowledge, observation, communication and personal skills. We strive to go the extra mile for our customers and create lasting relationships. The hope would be that the customer leaves not feeling like they made a purchase, but feeling like they made a new "tea friend" and a great find. We live by the idea that honest sales practices and letting you try any tea in the store will allow you to find the perfect tea and leave happy.
Our classes and activities are designed to spark curiosity and improve our customer's knowledge about tea. What's exciting about our classes is that they're usually small and focused. That way, we're able to really connect with our customer.
We love to say yes as much as possible. I like to think that there's really nothing that we can't do. But being able to fill a customer's need, whether it be a unique tea blend to a custom gift basket, we're able to increase sales and make a happy customer. When it comes to complaints, attention to the customer is far more important than what words you say. Since people react better to what you do, rather than what you say, we make it a goal to LISTEN to what the issue is and DO what needs to be done to fix it.
One of the most underestimated forms of customer service is being available. Having hours that are convenient for our customers and always making sure someone answers the phone. It's unbelievable how much business some companies lose because they're "too busy" to answer the phone or to deal with a customer that needs extra attention.
Outside Store By being available on as many social media platforms as possible and interacting with customers and tea fans regularly, we strive to make ourselves available even after our doors are closed for the day. When a poor review is posted on Yelp, we make it a priority to contact the reviewer directly and ask if we can personally speak with them. They usually will contact us by phone and allow us to better understand the issue and offer the customer something that will allow them to come back and give us another chance. This is also helpful to figure out if a review is fake; usually people don't want to post a bad review and then not want to tell you more about it.
When it comes to email blasts, we target them to certain customers in our loyalty program. Instead of blasting the same email to everyone (because no one wants a million emails) we make sure that it has to do with something you previously purchased. So if we're running a special on a new tea tumbler and you've purchased a tea pot in the past, then we'll make sure to let you know.
Also, all of our receipts have a link on them that allows the customer to go online and let us know how we're doing. What's nice about this is that it allows the customer to let us know about their experience by breaking it down by store, day/time and employee.
I contacted some of the highest rated companies on Yelp and asked them what they do to keep 5 star ratings. One entrepreneur said, "It's much easier to attract bees with honey than it is with vinegar." Sounds so simple, but so often it's missed due to external factors. Many say customer service is important, but I believe it's one of the most over looked parts of training new employees. I'm curious to learn what your experience is with customer service. What you do to improve your ratings in your store?
Adagio Teas
Twitter: @AdagioRetail