Press Release: Adagio Plans Expansion Into Retail
Charles Cain - Dec 4th 2009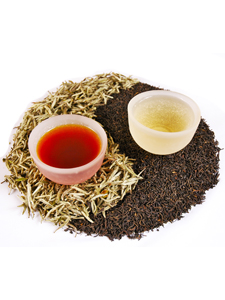 GARFIELD, NJ – Adagio Teas, a long-time leader in the online sale of tea will soon open its first Tea "Experience" Retail Store that aims to break with the traditional retail models and offer an environment that encourages customer interaction and experimentation. Unorthodox strategies will include allowing customers to create their own tea blends, brew samples of any tea in the store, and test accessories before buying.
The pilot store is expected to be in the Chicago area and will carry the full collection of Adagio branded loose teas, bagged teas, teaware, and Ready-to-Drink iced teas. While Adagio's collection can already be found online and in retail and grocery stores nationally, the company expects the retail environment to attract new customers to the brand and give tea connoisseurs an opportunity to experience tea in ways that were previously limited to the cupping and blending rooms of professional tea buyers.
Adagio plans to publish the development of its retail strategy, the process of opening the pilot store, and the results and lessons learned in a new tea business blog at www.TeaRetailer.com. The company's goal is to solicit feedback from customers and partners during the development stages, as well as share insights with wholesale and retail partners in an effort to grow the Adagio brand and the market for specialty tea.
Charles Cain, former executive of TeaGschwendner, will lead the new venture. "Adagio has a strong, well-recognized brand already, and a broad collection of directly sourced teas and tea accessories," said Cain. "Combine their supply chain efficiency with a deep understanding of consumer preferences and I am confident we can stand out from the competition. Ten years of experience selling teas online and more than 50,000 customer reviews gives us a unique perspective on what the customer wants from a tea retailer."
Adagio Teas was founded in 1999 with the aim of providing consumers with unmatched quality and variety of teas. Its website, www.adagio.com, has become the most popular destination for tea online, and among the highest rated companies on BizRate and Epinions, the leading online surveys of customer satisfaction. Adagio was also singled out by Consumer Union as having the "most trustworthy" consumer practices. Adagio's teas and tea accessories are now available in many gourmet and health food stores and can be purchased wholesale through www.adagioxl.com.
Adagio Teas
Twitter: @AdagioRetail