Developing the Retail Model
Charles Cain - Dec 7th 2009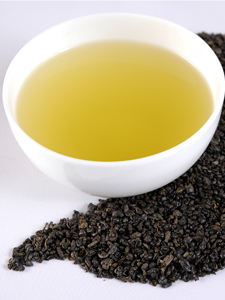 The first Business Strategy question we had to ask ourselves was who are we? Adagio Teas is, first and foremost, a tea company. As such, our mission is to share Adagio teas with as many consumers as possible regardless of distribution channel. That's a rather critical distinction because it drives most of the logic behind the second Business Strategy question that seems to be the one that most entrepreneurs start with: What is our business model?
Most new tea businesses fall into one or more of the following categories: Wholesale, E-Commerce, Retail, Café, or Restaurant. Adagio has been doing Wholesale and E-Commerce successfully for years, so for us the choice was between the latter three options. Allow me to start at the end and briefly share my opinion of the pros and cons of each:
Tea Restaurant
The advantage of a restaurant is that your product appeals to the vast majority of the local consumer base. Eating Out is an American pastime, and getting people try a new restaurant is not terribly difficult. I'm aware of only a handful of truly successful Tea Restaurants in the nation, and the owners will be very open in telling you that tea is simply a theme; a hook to differentiate their business. They are not in the tea business, they are in the restaurant business, with all of the stress and work and high volumes and low margins that entails. In a restaurant, the speed at which the staff refills your customer's water is more important than the quality of your tea.
Because of confidentiality agreements I can't share data on my experience with TeaGschwendner, but it's no trade secret we opened a Tea Bistro in the trendy Lincoln Park neighborhood of Chicago back in 2006. We had a beautiful location, 300 of the world's finest teas, seating for 29, and a chef that used to be the assistant chef at one of the top restaurants in the US. USA Today named the Halsted Street TeaGschwendner one of the 10 Great Tea Rooms in America less than 30 days before we closed the store.
I am NOT saying that you shouldn't open a tea themed restaurant. There is certainly a market for it and it HAS been done successfully, profitably, and with a great deal of romance. Check out the Samovar Tea Lounge and their three locations in San Francisco. They do have very cool tea rooms with a retail element. That said, the retail element is a minuscule part of their in-store sales. Most importantly, the daily workload and challenges of the manager, chef, servers and hosts are pretty much identical to that in any other restaurant. The only difference is the menu and the decorations.
Tea Café
This seem to be the most common strategy for new tea shops in the US. Modeled after the ubiquitous coffee shop, tea cafes are popping up everywhere. I'll be honest that this model has NEVER been attractive to me from my first survey of the tea industry in 2004.
First, Starbucks nailed the consumer need when they made their mission to create a "third place" (you spend your time at work, home and Starbucks) where customers could hang out, congregate and feel at home. Think Cheers without the stigma or the hangover. As a third place, the primary differentiators are comfort and convenience. According to the Specialty Coffee Association of America, 70% of coffee shop customers choose their shop based on convenience. With well over 25,000 coffee shops in the best locations across the US, I just never wanted to compete over comfort and convenience. Remember question one… we want to be a tea company. Most tea cafes I've been in have mediocre food, mediocre tea, mediocre profits and a TON of customers with laptops and empty cups of tea. (For more on this topic, see The Starbucks of Tea.
Second, how many people do you know that do their Holiday shopping at a café? The biggest season of the year in the tea business is the gift-buying season, and in cafes, the retail product is the stuff of impulse buys. Cafés are NOT destination gift shopping! Too many entrepreneurs go into the business thinking that they can combine the revenues and profits of a tea retail shop with a tea café (or a tea retail shop with a tea restaurant) and that the combination will make them successful. Based on my personal experience (more here) and that of hundreds of similar attempts across dozens of industries, THIS ALMOST NEVER WORKS. Usually, the combination of two different models results in a business that does neither particularly well. Consumers go to cafes and to retail stores for totally different reasons, and any energy you expend on one side of the business leaves you vulnerable to a less distracted competitor on the other side of the business. Your mission, your message to the customer, and your staff training needs to be focused.
Tea Retail
Put simply, I would define a Tea Retail shop as one that focuses on selling dry tea. I'm in favor of offering tea-to-go (being able to sample the tea is rather critical), and am not opposed to seating, but the seating should not be so much or so prevalent that the customer mistakes the shop for anything like a café.
(NOTE: If you have any seating at all you have to have a handicapped accessible customer bathroom. That means more space and more cost. If you have 10 seats you have to have male and female, handicapped accessible bathrooms.)
While none of the tea café models have succeeded in going national without deriving more than half of their business from coffee, I know of three Tea Retail chains that have absolutely boomed. TeaGschwendner has more than 145 Retail stores in 9 countries on four continents. Teavana has 100 locations in the US and a handful in Mexico. Ten Ren has 136 stores in 7 countries. Maybe you aren't looking to build a national chain, but these success stories demonstrate a real opportunity to find meaningful profits while focusing on the sale of tea.
For Adagio, a Tea Retail store provides an ideal environment for introducing new customers to tea and engaging existing customers in a more personal and sensory rich environment (more here). You can easily by with a small location (as little as 500 square feet) and limited staff. In a tea retail store you will spend your days playing with and discussing tea. At the end of the day, that's why you get into the tea business, right?
Adagio Teas
Twitter: @AdagioRetail