Store Design Part 2: Adagio's Objective
Charles Cain - Feb 25th 2010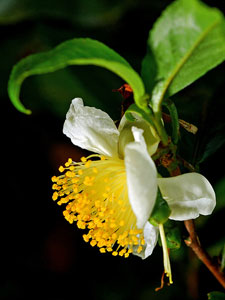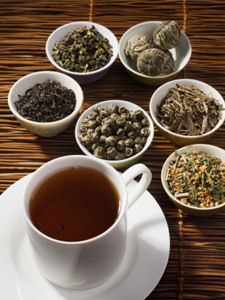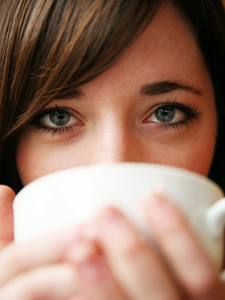 In Part 1 of this three part series I covered a few of the strategic elements that must be considered when designing a retail store. In this installment I'll describe the objective of Adagio's move into physical retail stores. Our goal is to reinvent the tea shopping experience and create an environment so rich and compelling that all other tea shops seem boring in comparison. Humble right? Well, there's no point in going into business unless you believe you have an idea for doing things better than the competition.
To begin, it is important to clarify the mission. The store will be, primarily, a RETAIL store. We will brew and sell cups of tea, but the goal is to drive the sale of tea and accessories. I do not really care to compete in the cafe business where the focus is on operational efficiency, quick service, and free wireless, with tea being little more than a "hook" to differentiate us. I don't believe I can open the best cafe out there, and I don't want to try. (NOTE: You can read more about the pros and cons of different tea business models in Developing the Retail Model.)
Second, because Adagio's teas are available online, in high end grocery stores and through independent specialty shops across the country, I am just as concerned with building brand awareness and customer loyalty as with driving sales at the store itself. I certainly intend for the operation to be profitable and self-sustaining, but the retail store is much more than just another sales channel; it is a uniquely powerful opportunity to offer customers an opportunity to EXPERIENCE and fall in love with the product and the brand. Where they choose to buy Adagio product is not important. Two examples of retailers that use flagship stores to extend their brand and create engaging customer experiences are Apple and Lego. The design of their stores is NOT about retail efficiency (quickly connecting customers with their intended purchase while offering impulse buy items to increase the average order size). The design is all about engaging the customer and encouraging people to spend time experiencing their products.
The goal of customer engagement is the central thesis to my strategy. I talk on a regular basis with people who consider themselves at least casual tea drinkers, but don't really understand why anyone would open a shop that sells nothing but tea and yet is not a cafe. The average tea drinker has no clue as to the breadth and depth of the world of tea. I am quite confident that given the right environment, I can capture the imagination and delight the sense of just about anyone - tea drinker or not. Doing this effectively is not possible in a grocery store or cafe setting. I need the customer to be able to see, smell, taste and even touch the leaves themselves. I want to make people comfortable with tea and at the same time captivated by it's sensory nuance, rich history and culture.
Most of the tea shops I've been in make, in my opinion, one of the following critical errors in effectively engaging the customer:
The Connoisseur Shop
Some cater to connoisseurs and seem almost intentionally unapproachable to the casual tea drinker much less the non-drinker. A 2007 study by Mintel suggested that while 76% of American households buy packaged tea products, less than 10% buy loose leaf teas. I want to attract connoisseurs, but this is too small a niche to build a business around.
Going TOO Mainstream
Other shops (usually cafes) dumb down tea to the point that it is nearly unrecognizable. Everything they serve is heavily flavored, sweetened and/or blended. This may appeal to the tourists or high school students but does little to build customer loyalty around a differentiated product offering. Shops like these turn off the connoisseurs. While they may be effective at introducing people to tea, they won't keep them coming back as their palates become more refined. These shops are like liquor stores that only sell wine coolers, light beers and drink mixes.
The Hard Sell
I've seen prominent tea retailers and small independents alike respond to poor sales numbers by going for the hard sell. Intentionally or not, they teach their employees to prey on the customer's uncertainty and use rehearsed sales techniques and constant up-selling to maximize each ticket at the expense of long term customer satisfaction and loyalty.
My goal is to make tea approachable and enjoyable without sacrificing the integrity and sophistication of the leaf. I want a retail environment that is fun, intelligent and authentic. We don't need to sell tea - we simply need to introduce people to it and give them the space to get to know it. ;) To accomplish this we need ridiculously high quality, well trained employees, and a warm, inviting and easy to navigate retail environment.
In the third and final part of this series I'll share a number of tactical strategies that we've developed to create this environment and engage the customer.
Adagio Teas
Twitter: @AdagioRetail