Getting started in the tea business
Charles Cain - Feb 28th 2010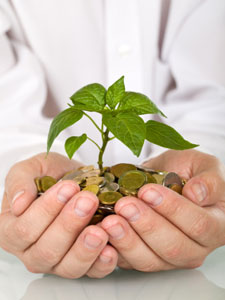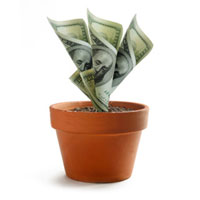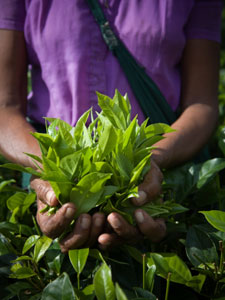 "How did you get into the tea business? And how can I get into the tea business?"
I've heard these two questions on a weekly basis for a little over five years now. Tea beckons many with its a rich history, diverse cultures, and image of a hip, healthy lifestyle. Most people expressing interest in the tea industry are attracted by one or more of the following opportunities:
1. Travel the world and visit the source countries.
2. Get paid for tasting, smelling, and blending teas.
3. Work with a product that is natural, healthy and beautiful.
My answer to the second question is always the same - Get a job with a tea company. In the past five years I've hired Accountants, Administrative Assistants, Architects, Cashiers, Chefs, Computer Technicians, Contractors, Copywriters, Customer Service Reps, Dishwashers, Distribution Managers, Graphic Designers, Marketing Managers, Photographers, Programmers, Retail Managers, Sales People, Servers, Trainers, and Warehouse workers. The truth is that unless you've been a professional buyer or taster in a similar industry, no-one is going to hire you to do this in the tea industry. Even if you had the money to start your own business, you wouldn't have the experience or skills necessary. Your best shot is to get your foot in the door doing something you are already good at and then look for ways to get involved in other parts of the business that interest you.
(If you're looking for a shortcut (and who isn't?), and think you may have a great idea for making money in tea, check out Adagio's Money Tree. We've allocated $50,000 to fund promising ideas and initiatives that would bring Adagio Teas to a wider audience.)
As with anything in life, the best way to reach your goal is through patience, passion and hard work. I've had a number of employees come to work for me as part time cashiers in a tea shop and end up in full time salaried positions like Corporate Trainer, Customer Service Manager, Distribution Manager, Sales Manager, and Store Manager.
My career in the tea industry started in the summer of 2004 when I got a call from an old co-worker of mine. He had seen the TeaGschwendner model in Germany and was set on bringing this incredible company to the United States. We met with the company's ownership and convinced them that we were the right people to translate their passion and success to the US. He took the lead as the Director of the new US division and I was responsible for opening and managing the first store.
I had the privilege of learning the tea business from the largest and most respected tea retailer in the world, and I spent thousands of hours behind the counter of our first store. When my partner (and boss) moved on to be the CEO of another company, I was given the opportunity to step into the leadership role of the US division of TeaGschwendner. Last year I joined the team at Adagio Teas and was tasked with developing a Retail Store Strategy for the company and opening the first pilot brick-and-mortar tea shop. (If you'd like to read a little more about my background and what I'm doing for Adagio read the Introduction to TeaRetailer.)
My entree in to the tea industry had nothing to do with my tea experience and everything to do with my background starting and building new businesses. That said, I took full advantage of the opportunities I had to learn from some of the brightest minds in the tea business and from the hundreds of customers walking through the doors of our tea shops. I got as involved as I could with all parts of the business and spent a great deal of time honing my palate and learning about tea. While I've traveled extensively on official tea business, I still have not been to a tea garden. I will likely never be a professional tea buyer, but I have had the privilege of participating in cupping tea samples and suggesting teas for the Adagio collection.
At the end of the day, I can say with certainty that the tea industry IS a unique and wonderful place. I've worked in high tech, marketing, private consulting and the education industry and there is no question in my mind that the nature of our product attracts a different type of business person. Tea IS natural, healthy, and beautiful, and even the customers in our stores just seem happier than your average American.
If you get the opportunity to take a job in the tea industry, go for it! The business is growing fast and there should be all sorts of opportunities for advancement if you join the right company.
If you live in the Chicago land area and are interested in joining the Adagio team, let me know. I'm looking for passionate, hard-working people to help me re-invent the tea shopping experience and build a company that we can all be proud to work for. At the end of the day, we all want to get paid for doing what we love. I have a lot less hair than I did in 2004 when I set out to open my first tea shop, but I've loved the ride. Most importantly, I've never been happier than I am today.
Here's to tea!
Adagio Teas
Twitter: @AdagioRetail