POS Systems Part 2
Charles Cain - Apr 22nd 2010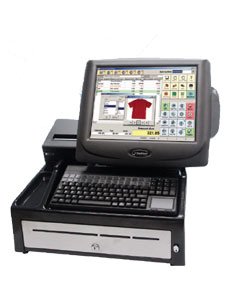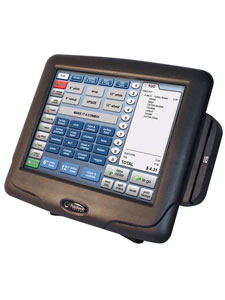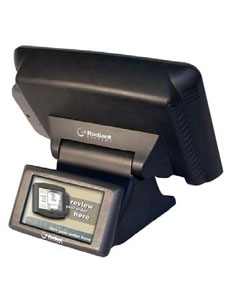 Depending on your technical aptitude and proclivities, choosing a Retail Point of Sale system may feel like a joy-ride of potential or a carnival fun-house full of trap doors, warped mirrors and grinning sales people. The simple truth is that a good Point of Sale (POS) system can be a cornerstone for your your business and a tremendous aid in managing work-flow and implementing reliable systems. A bad POS system can complicate and frustrate your operation and leave everyone (customers and employees) with a poor impression of your operation.
In Part 1, I gave you some background and a little guidance into choosing a POS system. In this second installment I'll describe what I've chosen for Adagio and why.
After a considerable amount of research and testing, I've selected CounterPoint Enterprise Edition running on Radiant System's 1515 Point of Sale Terminal. This was the most effective solution I could find that aptly handled each of the key areas of functionality described in Part 1. As importantly, because Radiant Systems is one of the largest providers of POS hardware solutions to the restaurant, hospitality and retail industries, they have a network of technicians across the country that are able to provide same or next-day support for our stores 365 days a year.
Now that I've given you the punch-line, allow me to back up for a moment and share a little background on the process. I have extensive experience with Microsoft's Retail Management System, but they were in the process of discontinuing their previous software package (they bought a POS provider a few years back) and replacing it with a new package (they just purchased another POS provider). I didn't LOVE the old RMS and didn't want to get caught up in their transition. After a couple months of research and detailed reviews of a dozen or so packages, my decision came down to CounterPoint software running on Radiant hardware vs. Celerant software running on DigiPoS hardware. (Both Teavana and Teaopia use Celerant software. Teavana uses DigiPoS hardware.)
Either package would have met my needs and performed well, but I was impressed by CounterPoint's more intuitive user interface, better support structure, and lower price. At the end of the day, the CounterPoint/Radiant solution will cost me a little under $15,000 per store for all required hardware, software, installation and support (this is for two point of sale stations per store). The on-going costs for next-day parts and labor support for the hardware plus software support and upgrades will be a little under $2,000 per store. The cost for the training, configuration of the database, and set-up of all of the systems will come out to a little under $10,000.
For anyone seeing these numbers for the first time, let me say that I reviewed systems that ranged from $10,000 per store for two registers (hardware and software) up to well over $30,000 per store. The truth is that the hardware itself is pretty expensive. Touch screen monitors run about $500; receipt printers are around $250; cash drawer another $100, bar code scanner $200; etc. As for the software, you get what you pay for. There are packages that are significantly less expensive, but they didn't provide nearly the functionality, support, or opportunities for integrating with our website that I required.
I can't stress enough the long term value of the right software. Both you and your staff will be running your entire business through this system (checking out customers, inventory, ordering, marketing, accounting, etc.). If you can buy an extra 10% efficiency in your long term operations for a few thousand dollars, DO IT!
When it comes to the hardware, small business entrepreneurs tend to prefer doing things themselves and looking for shortcuts. It is in our nature to believe we can do it better... especially when we see the re-seller markups. If you have a good deal of technical experience (to the point that you can build a computer or do a bit of programming yourself) then have at it. I assembled and configured the POS systems we used at TeaGschwendner without paying a dime to a consultant or re-seller. I've been there, did it successfully, and wouldn't do it again.
It took a significant amount of my time to get the systems configured right in the first place, and years later I was still discovering really useful tricks and tools that would have saved me many hours if I had known them from the outset. In addition, while I saved a little over 20% on all of the hardware peripherals by buying direct from online re-sellers, getting warranty service was nearly impossible and the IT burden became a frustration - especially as we expanded to multiple stores. Our Point of Sale systems included 10 individual pieces of hardware (i.e. receipt printer, cash drawer, scanner, scale, etc.) that all had to be sourced, serviced and supported.
If you're only planning for a single store and you have some technical aptitude then doing it yourself isn't a terrible idea. I would still encourage you not to skimp on the software and training, but you can handle your own hardware. If you're planning to open multiple locations or are not a techie, let someone else do it and focus on doing what you do best.
So there's our plan. I'll let you know how things progress.
Adagio Teas
Twitter: @AdagioRetail