The hope, despair and hope of lease negotiations
Charles Cain - May 12th 2010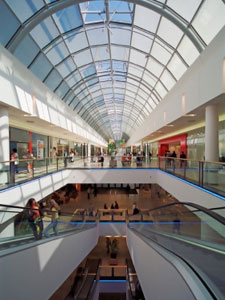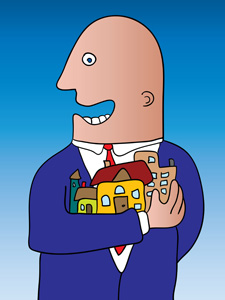 I've been silent for a while on our progress in securing our first retail location. The main reason for this is I got tired of tweeting (follow me on twitter) that we were days away from signing a lease each week. The long and short of it is that we're still days away from signing a lease! We have completed the lease negotiations and are now waiting on final paperwork on a Main Street, Suburban-Chicago location. I've also completed LOI (Letter of Intent) negotiations on our first mall location and am awaiting a draft of the lease.
We've been working on this Main Street Suburban location since February. We agreed to LOI terms in March and have been negotiating lease terms since April 1st (I'm writing this on May 12th). One of the advantages of working with a private landlord is that there is more personal involvement and investment in the deal. They also tend to be more motivated to negotiate. The flip side is that there is often a lot less experience cutting deals and so the range of negotiation points and opinions can be dramatic. By the end we were able to cut through the clutter and the owner of Adagio was negotiating directly with the owner of the building. At first, it was truly ridiculous (though totally normal). Here is how the negotiation process works:
The landlord's attorney drafts a lease which is forwarded to the landlord for review
The landlord approves and forwards the lease to the landlord's broker
The landlord's broker forwards the lease to the tenant's broker
The tenant's broker forwards the lease to the tenant
The tenant reviews and forwards the lease to the tenant's real estate attorney
Comments go back through the chain, from attorney to tenant to broker to broker to landlord to attorney and back again
Every player has their own thoughts and inputs. At the end of the day, even once the owners were talking directly, the attorneys got a hold of the negotiated and approved language and insisted on more changes.
I'm just grateful that Adagio's ownership is patient. I had hoped to have our first store opened in March. At this point it's going to be August.
The mall negotiation process, on the other hand, should be both quick and rigid. The conventional thinking is that we're lucky to have come to terms on the deal in the first place, and lucky to have had the mall leasing committee approve us as a tenant. While we may be able to make small changes to the language, the lease will, for the most part, be "take it or leave it".
One of the more amazing truths of mall leasing is the amount of supposed "pass-throughs" that mall developers charge. Pass-throughs are charges like Taxes, Common Area Maintenance, Marketing Fund and sometimes Utilities (when they are shared). The rates are supposedly based only on the mall developer's costs are are not a profit center for them. These costs are, in theory, non-negotiable. I've been working on two different mall deals (though we'll only do one). In one, the pass-throughs are $53 per square foot. In the other, they are $58 psf. That means that on a 1,500 square foot space I'm looking at $7,250 a month NOT INCLUDING the base rent. Ouch. In case you're curious, I've seen base rent quotes between $30 and $150 per foot depending on the quality of the mall and the location. That's a lot of tea! Then again, malls have a lot of built-in retail traffic.
There has been some question in recent years about the future of the Shopping Mall. A Newsweek article in November, 2008 asked, "Is The Mall Dead?" Then again, I received my May copy of Stores magazine and the cover story is "From Doom to Vroom: Don't count regional malls out." There is no question that consumer behavior has shifted, but there are still large parts of the country that do most of their "enjoyment shopping" in malls.
I know a few of you are still gasping at the pass-through and base-rent numbers I quoted earlier. If you're wondering how much rent a tea concept can support, and what kind of sales it can deliver, check out an article I penned recently about one tea retailer that is paying $1,000 per square foot and another who's shopping mall stores regularly exceed $1 million in annual sales.
So I'll predict again... we should be able to announce our first suburban store location in the next few days. I'm hoping that I'll be able to announce a mall location in the next few weeks.
One other piece of information that may give you some perspective if you ever go down this path... I made offers and got into detailed negotiations on 7 properties in order to land (I hope) two deals. Even though I've done this before, it still amazes me how long and slow the process is.
--------------------
Since writing this article I have finished negotiations and signed a lease for this Main Street Suburban location. More details in Adagio's First Retail Shop.
Adagio Teas
Twitter: @AdagioRetail