Adagio's First Retail Shop
Charles Cain - May 21st 2010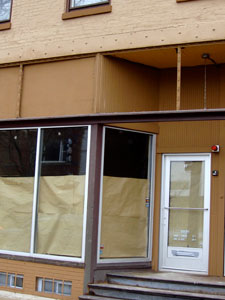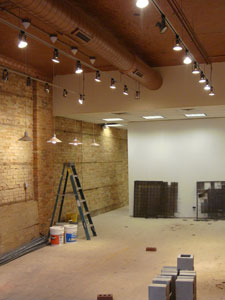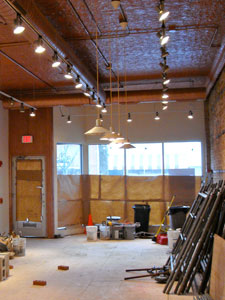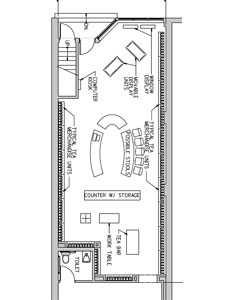 After a surprisingly long search and negotiation I am excited to announce that Adagio's first brick-and-mortar tea retail store will be at 27 W. Jefferson in Naperville, Illinois sometime in late August of 2010. (Click here for "before" pictures of the space.)
This location is a little "quieter" and lower profile than will be common for any future Adagio stores, but I wanted to first test the model in a less expensive space where we could really get creative. We're leasing 1,800 square feet of space (plus a basement for storage). Since we're not planning on including any customer seating (read more on the model here), this gives us a tremendous amount of space to play with tea. Read more about the planned design of the store here.
Based on my experience, I'm estimating that the break-even line will be at or a little under $350,000 in annual sales. I'm confident that we can do at least that in the first 12 months. How much the space is capable of is anyone's guess.
While Naperville isn't a big city, and the rents per square foot are less than half of the other spaces we're looking at, I am excited about the prospects of this location. Here are a few of the characteristics that gave me reason to believe a retail tea shop would be successful here:
Sales per square foot in the area range between $400 and $800 for retail ($1,000+ for some of the restaurants) according to local brokers and business owners.


The Starbucks on the corner nearby purportedly does a little over a million in annual sales out of less than 1,000 square feet.


The most recent additions to Jefferson Street include an Apple Store and Lulu Lemon. Other notable neighbors include housewares retailers like Sur La Table, William Sonoma and Restoration Hardware; clothiers like Ann Taylor, Gap, and Coldwater Creek; restaurants like Hugo's Frog Bar, Sullivan's Steakhouse and Catch 35; and a host of boutique specialty retailers.


220,000 people live within five miles and the area draws from all over Chicago land for festivals and events.


Average household income in the area is $110,000.


Naperville is the "hottest" suburban downtown in the Chicago Metropolitan area.
Now that we're kicking our development into high speed you'll be seeing a lot more updates on the planning and execution of our first Tea Retail Store. The race has only begun.
Adagio Teas
Twitter: @AdagioRetail