Adagio's Second Retail Shop
Charles Cain - Jul 8th 2010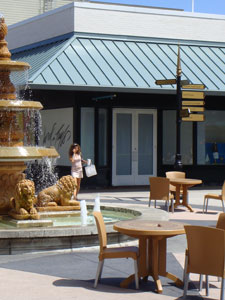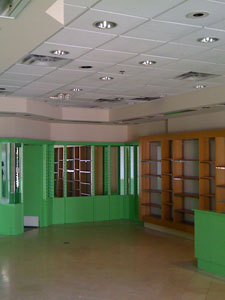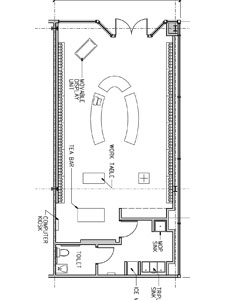 I'm excited to announce that our second Tea Experience Retail Store will open in October in an 1,128 square foot, corner location at Old Orchard Mall in Skokie, Illinois.
While not our first store (read more about the Naperville location here), this will be our first test on a larger stage. I say this for two reasons. First, because the the cost of prime mall space is much higher. Second, because the foot traffic will be greater. Third, because Teavana also has a store in Old Orchard Mall. The two stores are separated by a little more than the length of a city block.
This isn't about a vendetta with Teavana by any means, but it was a conscious decision to take on some real competition early in our growth. I also believe that two good tea shops in an area will attract more tea lovers. Few women who want to go dress shopping would go to a mall with only one dress store. With 76% of the households in the US buying packaged tea products, the market of tea drinkers is certainly large enough to support two stores in a single mall.
Here are a few of the stats that sold me on Old Orchard:
1.5 million people live within a 10 mile radius


Average household income is $88,000


Third largest mall (square feet) in Illinois


Underwent a $50 million expansion in 2007


Most importantly, I lived in Buffalo Grove, IL for five years. There were four large, up-scale malls that were closer to our home than Old Orchard, and yet Old Orchard was the favorite destination for my wife and her 30 and 40 year-old stay-at-home-mom friends for their afternoon shopping trips.
Break even for this store should be a little over $400,000 in sales. I'll be disappointed if we don't do at least $500K in the first year. Honestly I think a LOT more is possible, but I'm very comfortable with that break even number. I'd rather beat expectations handily than set them too high at the outset. :)
While we won't have the space for a lot of customer seating inside the store, we will have the opportunity to put branded tables and chairs outside around the fountain (pictured). The area has been approved by the mall and the city for up to 54 seats. That's a fantastic opportunity, and I'm excited to investigate opportunities for partnering with a local food-service operation to potentially make better use of this space without getting into the food business ourselves. Read more about the planned design of the store here.
Because of all of the mall requirements, this is going to be a MUCH more complex and MUCH more expensive build-out than our first store. I'll let you know how things progress.
FYI, we've also bid on space near other major tea retailers in the Chicagoland area, and I'm hoping you'll see one more store announcement later this summer.
Adagio Teas
Twitter: @AdagioRetail