Industry Veteran joins Adagio Retail
Charles Cain - Aug 2nd 2010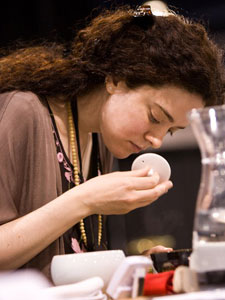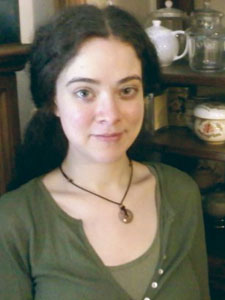 Adagio Teas is excited to announce that Suzette Hammond has joined the Adagio Retail team to participate in the company's expansion into "Tea Experience" Retail Stores. Suzette will be responsible for Training and Education within the retail division and will spearhead the refinement of the in-store customer experience.
Suzette spent the last seven years with Peet's Coffee and Tea, deeply involved in mentoring staff from beginning through advanced curriculum and in-store practice. She has extensive teaching experience, working with Peet's in three markets (Portland, Boston, and the San Francisco Bay Area) and has trained everyone from baristas to executives in two company divisions (Retail and Foodservice). Suzette has also participated in opening new retail stores and revitalizing under-performing locations.
Suzette has been with the Specialty Tea Institute for five years, and currently serves as an Advisory Board member and Co-Chair of its Education Committee. She has been instrumental in developing STI's popular certification curriculum targeted towards those in or entering the tea business. She has been the Cupping Coordinator for the North American Tea Championship since its inception three years ago, serves on the planning committee for the Northwest Tea Festival, has been a well-received speaker at the World Tea Expo and Northwest Tea Festival, and studies chanoyu (Japanese tea ceremony) through the Urasenke Foundation.
Suzette's attention to detail in understanding and perfecting the tea experience is demonstrated by her victory in the inaugural Tea Infusion Challenge at this year's World Tea Expo. Participants were judged by the quality of their tea, technical skills and tea knowledge. One of Suzette's secret weapons was bringing her own distilled water that she had infused for 24 hours with bamboo charcoal to add a mineral texture to the tea. While the texture of the water is a nuance that may be lost on the novice, this level of care and respect for the leaf and the process will be evident in the Adagio Retail experience.
I'm personally very excited by this addition. Suzette's background gives her a unique mix of deep tea knowledge and practical application. With her help, we hope to be able to provide our employees with a world-class tea education program, and our customers with an in-store experience that they simply can't get anywhere else. Suzette's job, simply put, will be to bring tea to life!
Adagio Teas
Twitter: @AdagioRetail