Hiring the Team
Charles Cain - Aug 8th 2010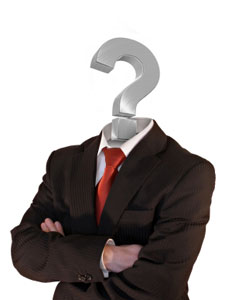 With a little over a month to go before the opening of the first Adagio Retail Store, and two months from the opening of the second, I've begun hiring my team. This past week we added Suzette Hammond as our trainer and the Store Managers for Naperville and Old Orchard. (I'll share more about the two new managers once they've started and I know I'm not making waves with their current employer or employees.)
It will probably come as little surprise that we received a ton of resumes. Within 24 hours of posting the first store manager position I had received more than 40 resumes. In an effort to narrow the field to those who were a little more serious, I added an online survey to the process. An applicant only received the instructions for where to send their cover letter and resume after completing this survey.
(NOTE: Just a quick note on process – I posted the positions on Craigslist for $25 each and signed up for a $19 per month - cancel at any time – membership on SurveyMonkey to accomplish this. Over the past few years, I've found the same quality of candidates from Craigslist as from Career Builder, Monster or any of the other job boards. The only disadvantage was the lack of tools like surveys. SurveyMonkey was an inexpensive and effective way to mimic the tools of the expensive job boards for a fraction of the $500 per job post cost.)
While I received a ton of resumes from people currently unemployed, I found that the best candidates had no trouble finding work even in the current economy. The candidates I was most impressed by were currently employed, and simply looking for positions that offered greater opportunities for advancement. These candidates were a little more expensive as they were not desperate for work, but they were also more qualified to help me build the Adagio Retail operation and were more likely to be satisfied and loyal employees a year from now than someone that took a job and a salary out of desperation.
I've always had a penchant for hiring bright, ambitious and inexperienced people looking to make their mark. I've definitely found some superstars that way; people I could never have afforded to hire had they already demonstrated the potential I saw in them. This time, however, we're moving too fast and have too much on the line to take any risks with the first stores.
Once the new managers have finished out their responsibilities to their current employers we'll begin interviewing for the rest of the team. While I want to be involved in the process, the team needs to be chosen by – and thus belong to – the manager.
Over the past 6 years I've been continually impressed by the caliber of applicants I've seen for sales associate (or tea consultant) positions in a retail tea shop. There's a lot more personal satisfaction to be had from becoming a product expert and sharing your passion with the customer vs. re-stocking shelves or making drinks. This reality is one of the reasons I'm shying away from food-service. I've seen a noticeable decrease in the quality of the average applicant when the job description lists anything that sounds like food-service. A retail employee in a tea shop will jump at the chance to brew a sample for a customer in order to show off a great tea, but is not terribly interested in standing behind the tea bar making drinks for an 8 hour shift.
I can't wait for my team to start, and can't wait for our customers to meet them. Our success depends on our people, and I'm really excited!
Adagio Teas
Twitter: @AdagioRetail