Now Hiring: Tea Consultants
Charles Cain - Aug 10th 2010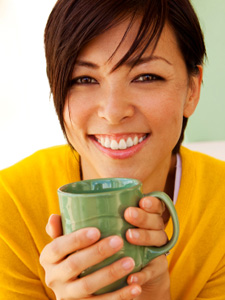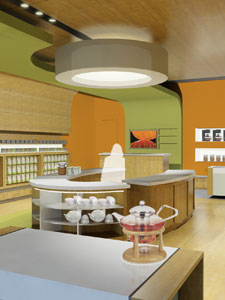 Position: Tea Consultants
Location: Naperville, IL
Type: Part time
Adagio Teas is seeking passionate team members to join our first Tea Retail Store in Naperville, IL. The right candidates will have some previous retail or food-service experience and a passion for customer service. Adagio Tea Consultants are front-line tea evangelists on a mission to introduce casual consumers to Adagio's collection of more than 200 premium loose-leaf teas and line of tea brewing equipment and accessories.
Adagio Tea Stores are designed to be a playground for tea. Where else can you sniff and fondle hundreds of teas all on your own, or get a guided tour from a trained expert? Customers are encouraged to create custom tea blends, brew samples of any tea in the building, and test tea accessories on our Cupping Table. Adagio employees are upbeat, relaxed, irreverent, and crazy about the leaf. This is NOT your local cafe OR an old-fashioned tea shop full of tea snobs.
Responsibilities:
Develop deep expertise in the history, culture and production of premium loose leaf teas from around the world
Sell goods, recommend products and serve customers on the sales floor
Maintain store appearance and product presentation to company standards
Implement strategies to improve customer service, drive store sales and increase profitability
Candidate Profile:
Retail or food-service experience
Excellent communication and sales skills
Refined palate (we can teach you about tea, but you need to be a foodie)
We'll be opening at least two stores in the Chicago land area this year. If all goes as planned, we'll begin expanding nationally in 2011. We're looking for highly motivated candidates willing to get their hands dirty and do the heavy lifting to help get our retail operation off the ground. We also need highly qualified people able to grow with our company and advance into more senior roles as we take what we've learned in the first few stores and build a national retail operation.
To apply, please email a professional resume and cover letter with references to charles@adagio.com.
More about Adagios Stores:
Press Release: Adagio Plans Expansion into Retail
Store Design Part 2: Adagio's Objective
Store Design Part 3: Adagio's Concept
More about our approach to staffing and training
Tea Consultant Training Part 1: Theory
Training Pt. 2: Consult vs. Sell
More about the Tea Industry:
Tea's Cinderella Story
Adagio Teas
Twitter: @AdagioRetail