Construction Delays
Charles Cain - Aug 24th 2010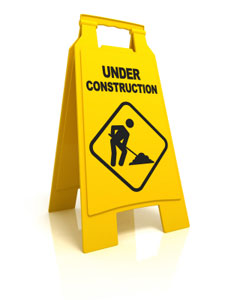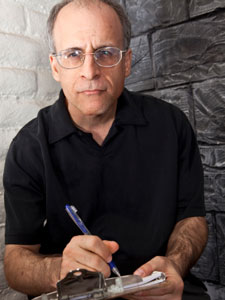 We're now 20 days from our original target opening date of September 13th. The 13th is 90 days from the day we took possession of the Naperville space, and the day that our free rent period expires. With all the vagaries of permitting, construction and lead-time on equipment, stores rarely open on time, and its even less likely with a company's first location.
Like any entrepreneur (and anyone working with a limited budget), I started the process hopeful for the best and planning to get the first store opened by September 1st, 75 days from taking possession of the space. There have not been any catastrophes or huge surprises, but a series of minor challenges have forced us to re-calibrate our timelines.
Building Permits
In order to fine tune our construction plans and ensure a smooth permitting process, we had two separate meetings with the City of Naperville to submit preliminary plans and request feedback. These meetings necessitated a few small changes, but we were assured that our plans, once submitted, would qualify for the City's 7-day expedited permitting process. Receiving a permit in 7 days is about as good as it gets in construction, and proved too good to be true. While nothing changed between our final preliminary submission and our official building plans, our project was put into the standard queue and we were promised approval within 30 days. The rationale was that any plans that include a change of use required a full permit review. The space was previously a shoe store and we were including a light foodservice element (blending and brewing tea). The truth is that the change was discussed in the preliminary meetings where we were promised a 7-day turn around, but you don't fight with city inspectors!! Instead of receiving our building permits on July 16th as expected, we received approval to begin construction on August 20th. So ends my dream of a September 1st store opening.
Health Department Approval
In similar fashion to our approach to the City, we submitted preliminary plans to the Dupage County Health Department in an effort to identify any complications and ensure that the build-out would not require any significant and expensive upgrades to the building (plumbing, electrical, fire suppression, etc.). Our plans received preliminary approval after a few minor changes, and we proceeded to submit formal drawings.
The formal review of the plans triggered a host of unexpected changes. While changes and compromises are part of the process, the inspector who reviewed our plans actually refused to approve some of the specific concessions that we had received approval for from the inspector who reviewed our preliminary plans. Put simply, the Health Department considers a tea shop a food-service establishment and makes little allowance for the differences between a 10,000 square foot full service restaurant and a 1,000 square foot space that only brews tea. In addition, it is up to the individual inspector to interpret the code and determine what is and is not allowed in any particular space.
At the end of the day, we were able to save some portions of our original plans, but did have to completely redesign the clean-up and storage areas (including an estimated $5,000 in additional construction charges), make changes to our intended use plans, and incur an additional $1,500 in architectural fees to accommodate the Health Department's demands. As importantly, we incurred an extra two weeks of delay as we worked to find compromise solutions to the Health Departments demands.
Equipment Lead-Times
I'd appreciate it if you didn't tell Adagio's management (I'd prefer they believe that all delays are someone else's fault), but we probably would have incurred some delay due to the sourcing of equipment even if the permits hadn't been delayed. While I've opened tea shops before, the process with a new company necessarily involves reconsidering approaches, selecting new vendors and suppliers, getting quotes, and dealing with any surprises associated with new business relationships.
For example, in order to purchase our lighting from the lowest cost provider, I had to deal with a 45-day lead time. That meant I had to order the lights long before getting approval on the design of the space. We made changes to the fixtures and the floor plan as a result of our conversations with the City and the Health Department, and as a result ended up making changes to our lighting order. I'm hopeful that we'll have all of the lighting delivered in time for a mid-September opening, but am still waiting on final deliver dates from the supplier.
One other example is the storage tins for the loose tea. We need roughly 200 storage tins per store to allow access to loose tea for blending and brewing purposes. I worked to source custom-made, one-pound stainless steel storage tins in the US, but was unable to get the cost below $35 per tin. Add in plates, printing and shipping and I was probably looking at close to $10,000 for the first store. We were able to have tins manufactured by our suppliers in China for less than $1 each with a purchase of 2,000. That's far more than I need, but still far less expensive than sourcing in the US. The only problem is that ordering from China also includes additional manufacturing and shipping lead times.
Finally, we couldn't order any of the foodservice equipment (sinks, dishwasher, ice machine, water boilers, 3-basin sink, mop sink, etc.) until after our plans were formally approved by the City and the Health Department. Or more accurately, I ignored the urge to rely on my past experience and select equipment that had been approved by other Health Departments in past projects. It's a good thing because we were forced to make changes to our equipment plans. I got final approval on August 20th, and so am now scrambling to source and purchase all of our foodservice equipment. My fingers are crossed that we don't run into any significant lead-time issues.
Conclusion
The moral of the story is that you can plan for the best, but you better have the capital and the time to handle the unexpected. Put simply; expect the unexpected! You can usually open a store quickly if money is no object and you can afford to hire a ton of experts and pay the provider who happens to have what you need in-stock. You can usually open a store inexpensively if you're willing to do the leg-work, accept long lead times, and go through a complex negotiation with the city and health department. Unfortunately for many of us time is money, and so the end result is a delicate dance that feels anything but graceful.
I won't know for sure when we will open until the day I get the final Certificate of Occupancy from the Inspector. That said, my current target opening day is September 20th. I'll keep you posted.
Adagio Teas
Twitter: @AdagioRetail