FINAL Naperville Construction Update
Charles Cain - Sep 30th 2010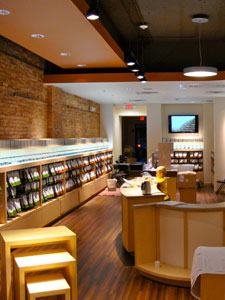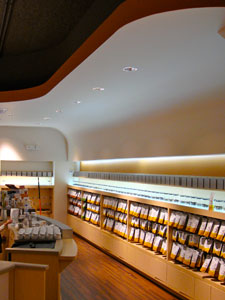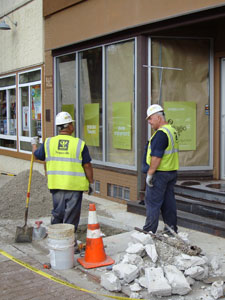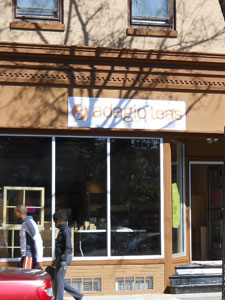 Control is an illusion.
It's a strange reality of human psychology that minor inconveniences can sometimes cause major stress, and yet we can respond to major crises with calm and perspective. At some point you accept that some things you cannot control. This store opening has been a study in Murphy's Law. The sheer number of unforeseeable complications and delays is almost comical. The good news is that we're finally... almost... done. If the next couple days goes as planned, we should be ready to open the doors to the public on Saturday.
So what could possibly be so complicated about opening a small tea shop? Here are a few examples:
1. We were told by the City that our plans would be eligible for the 5 day, fast-track permitting process. Once we submitted for permits, we discovered that because work had previously done on our space without permit, the Building Department was putting us through a 30 day, comprehensive review.
2. The landlord's design criteria for the space required wood floors. The Health Department wouldn't allow wood floors in tea storage and preparation areas (essentially the entire store) because the wood may absorb moisture. After a couple weeks of delay and a sizable financial settlement with the landlord, we were able to put in high-end engineered wood (fake) flooring.
3. In order to bring the plumbing up to code we had to replace the water meter and a portion of the piping coming into the building. In order to do this, the City needed to turn off water to the building. Unfortunately their valve broke, and to repair this they needed to tear up a section of the sidewalk in front of our space and dig 6 feet down into the ground.
4. After approving our sign design the landlord decided to put up a cornice on the exterior of the three adjacent buildings that he owns. Because these are historic buildings, the City refused to approve our sign permit until the landlord's work was completed. This took several weeks. While it has since been resolved, we still won't have our sign until sometime next week.
5. Our millwork vendor, who came highly recommended from a number of high profile retail chains, missed a few payments to the bank and had their checking account frozen. As a result, all of the counters and fixtures that were supposed to be installed by September 10th are still getting finished. Thankfully these are good guys. While there have been terrible delays and frustrations, they are committed to finishing the job.
Of course there were all sorts of "normal" complications with vendors and packaging and POS stations, etc. These are just a few of the big surprises that simply could not be predicted or planned for. Such is life.
One lesson that should be taken from all of this is that you have to expect the unexpected. Things go wrong, and you need to plan for delays that you cannot predict. We're knee deep in planning and permitting for our second store at Old Orchard Mall in Skokie, IL. I already have a similar list there. Most notably, we found out that the delays in permitting are due in part to the fact that the City Building Department is under investigation by the FBI. Looks like we're in for another fun ride. :)
But we will not be deterred. I look forward to posting an opening announcement for Adagio's first retail store in the next couple days. :)
Adagio Teas
Twitter: @AdagioRetail